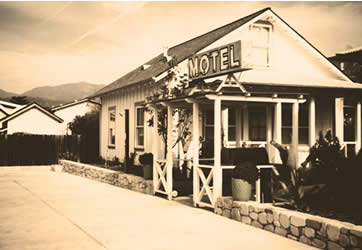 Thom Vernon, Owner: When my nephew and I drove past this 7th Street (partially condemned) property for sale in 2010, I knew that this would be a fun and meaningful challenge. Though we would only be able to save the front two (1955) cottages, we would bring this property back to happier times with eight new cottages.
A place where people who appreciate simplicity would love to stay and leave with great memories.
My vision – a special and unique vacation place where visitors could arrive by train, live like a local, make long lasting friends and create great memories year after year. A project that I hoped would inspire developers to respect land and community, have lots of sustainable features, be efficient with space and avoid overbuilding properties because they can.
Splurges on the right things (the best windows, ceiling fans, wood doors, Big Chill appliances – founded by my nephew…) with a philosophy that bigger is not better. These have the latest sustainable materials (tankless water heaters, flooring's, exterior materials, toilets, lighting…), yet feel authentic to its past life with original vintage accents. Porch swings, picnic tables, swaying palm trees, fruit trees – everything you would want on the perfect vacation.
Enjoy exploring Carpinteria … and the photos below from around the property and our coastal town!
"The Cottages in Carpinteria have vintage-California style, perfect for a relaxing beach escape." – 805 Magazine